Property Features
Retail Lot for 2 buildings on Route 125
All state and local permits approved
14,150 square feet buildings approved: 6,350sqft & 7,800sqft
Engineered site plans for development with architectural renderings
Land cleared and ready for construction
Access roads on Route 125 and Route 27
Electric utilities on street; Water on-site
Total Taxes for 2016: $16,550
Price: $1,100,000 for sale for entire site, or each building lot: $599,999 through condominium
1.55ac.
400' on Route 125 (Calef Highway) (front of property)
320' on Jannell Court (rear of property)
Book 5540 Page 1693
29-262
$16,550 for 2016
Epping
Rockingham
Cleared lot, 2 driveway cuts on Route 125 Calef Highway, engineered plans, pourous pavement design, 2 buildings approved
Cleared property on busy section of Route 125 just north of Route 101, in the middle of all the development that has been happening in recent years. Buildings have been cleared and land excavated for pourous pavement development. There are engineered plans approved by the town for 2 commercial retail buildings totaling 14,600 square feet: the first building is 7,800sqft and the second building would be 6,800sqt. There are also 2 driveway cuts on Route 125 along 415' of frontage - one being full access, the other being right-in-right-out. There is also rear access to Jannell Court. More ground construction scheduled for Summer of 2017 to finish leveling off parcel, install pourous pavement, obtain utilties to site, and start footing and foundation. Great visibility and open to traffic count of Route 125.
Acreage:
Frontage:
Deed:
Tax Map:
Tax Amount:
Town:
County:
Special Features: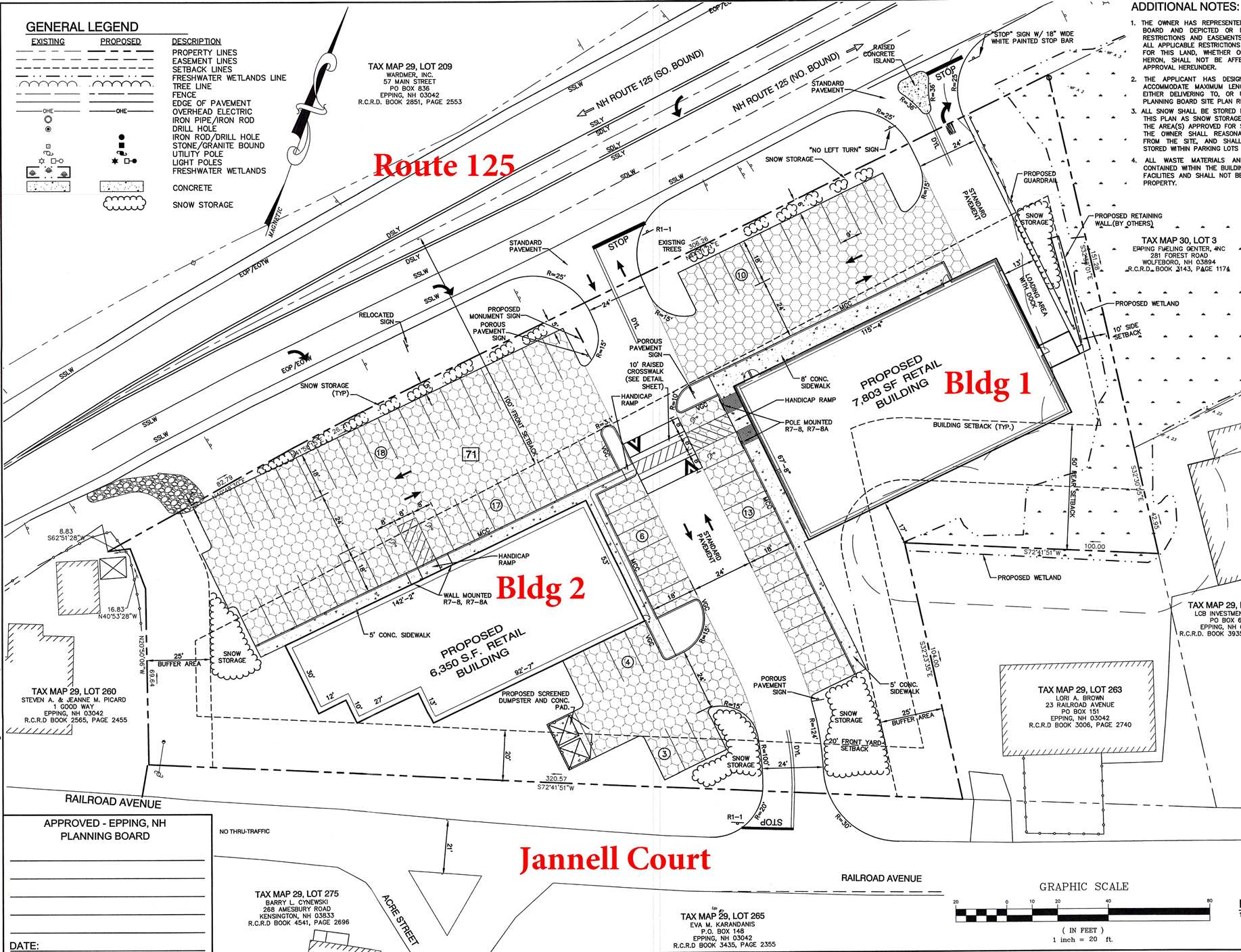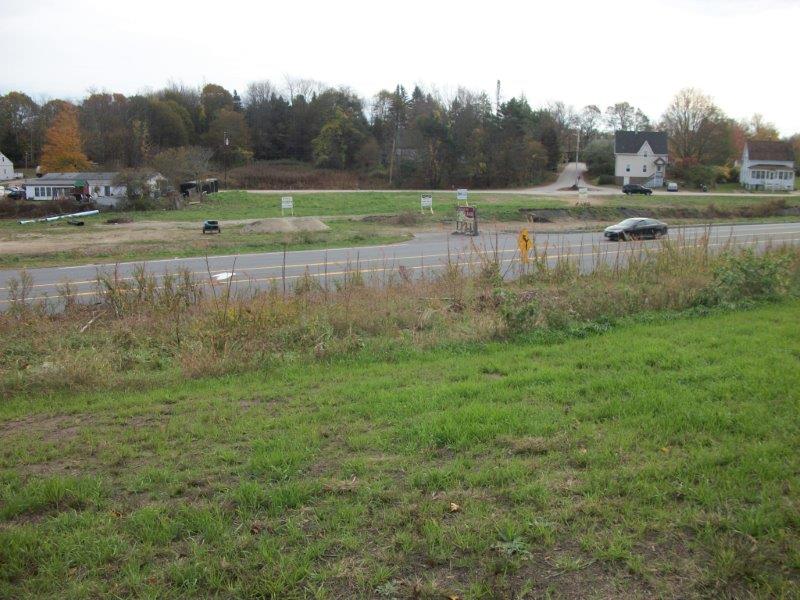 View from Church Street Extension across Route 125 looking South and East
View on lot: Building sites, existing conditions, and driveway cut #2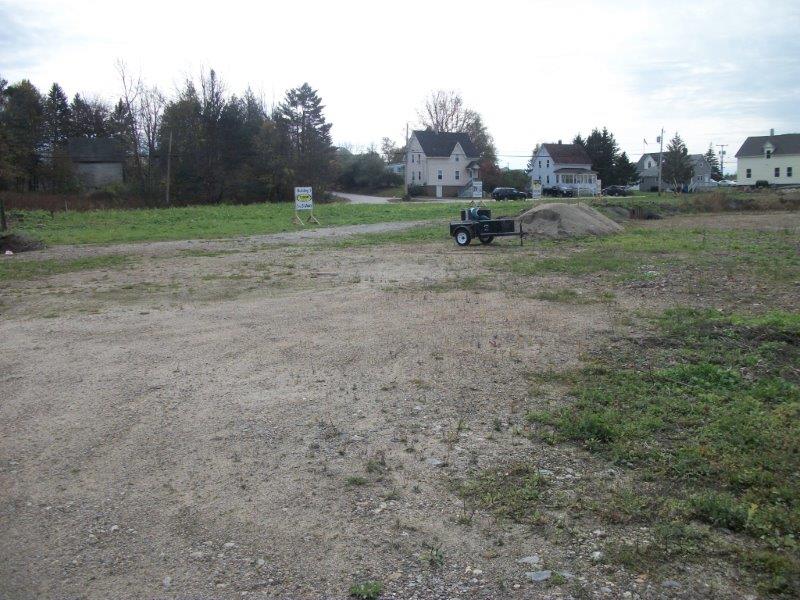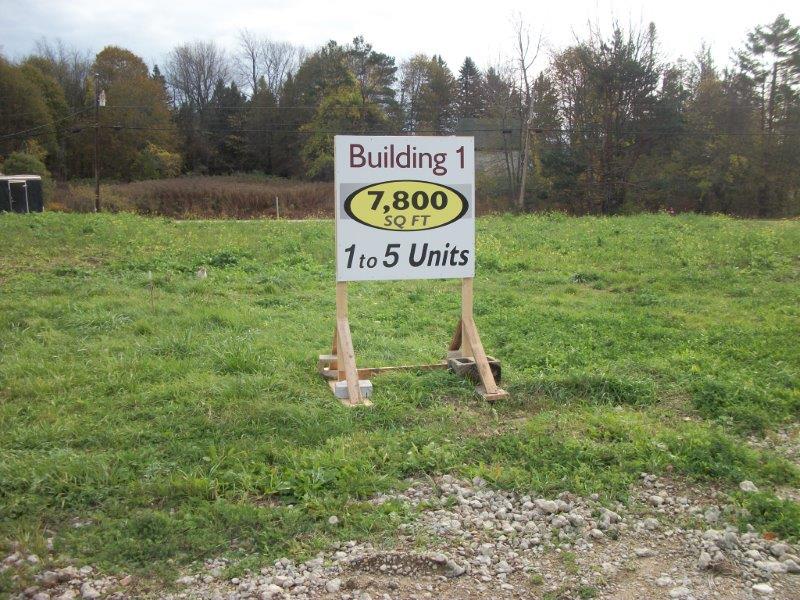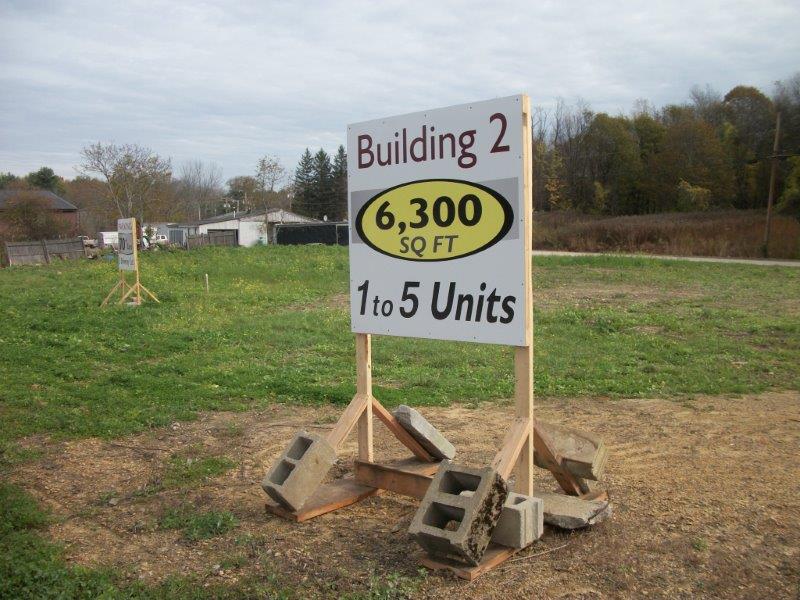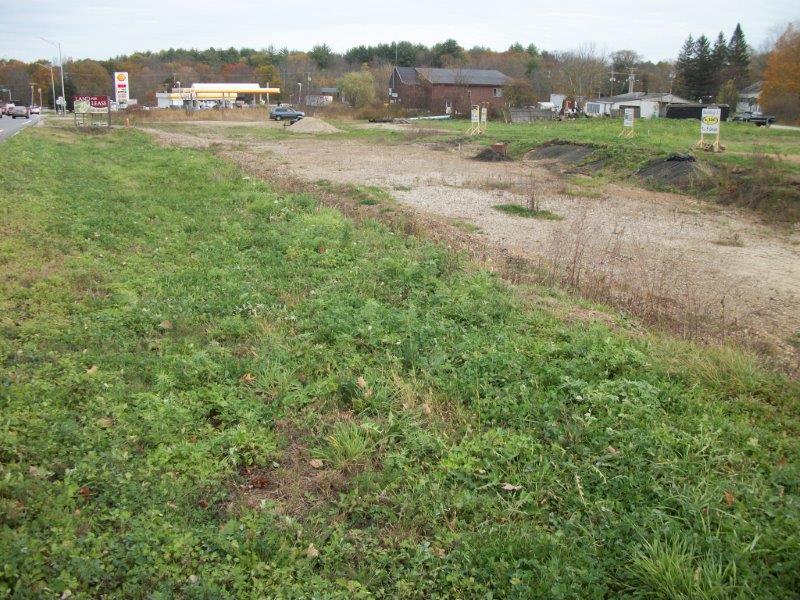 Full architectural renderings

The property is located right on Route 125 - at 151 Calef Highway, It is just north of the Taco Bell and Wendy's on the right, going northbound on Route 125, and just before the Shell Gas station at the signalled intersection.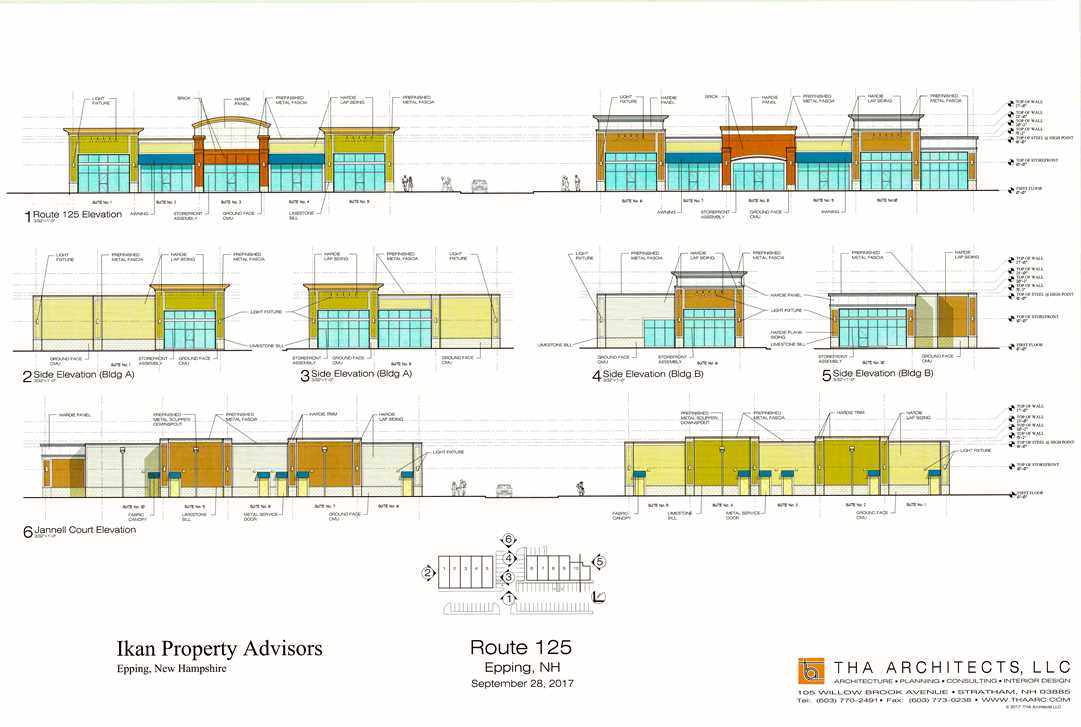 These pictures show the base level of the pourous pavement sub-level where 18 parkings spots will go. Clay and organic material was removed from this area and replaced with better material for establishing the gravel layers necessary for the parking. This area will be raised 3-4 feet during the construction phase.

View from Jannell Court and Acre Street looking towards Route 125 As of June 2019