Property Features
Retail Space in recently renovated section of Old Shoe Mill complex
2,850 appr square footage
Brand new plumbing, heating, and electrical units
12 extra large display windows over 77' of frontage
51 LED efficient lighting fixtures
Access to Route 125, less than 200yds away
Price: Currently Leased

Epping, NH - Retail Space
~2,850 sqft.
77' front wall with 6' tall display windows
40' deep in center of room
44' back wall with 10' wide x 8' tall garage door
Parking and Driveway off Railroad Ave
Southeast to Route 125, Main Street, and Railroad Ave
Epping
Rockingham
Electricity - billed monthly
Water - billed quarterly
Heat (propane) - billed as invoiced
Plowing - billed per storm
Fire suppressant system - dry sprinkler system
Emergency alarm monitoring system
Area:
Dimensions:
Street Frontage:
Vantage Point:
Town:
County:
Tenant Paid Utilities:
Landlard Utilities:
The property is located right at 75 Railroad Avenue - the second building on the right (long brick and tan metal-sided building) to the west of Main Street. To get here:
If traveling north on Route 125, take the left at the lights next to Walgreens onto Main Street and after .2 miles take a left onto Railroad Ave; the building will be on the right in 200ft.
If traveling south on Route 125, turn right onto Railroad Ave at Aroma Joe's after the intersection with Route 27. Immediately cross over Main Street; the building will be on the right in 200ft.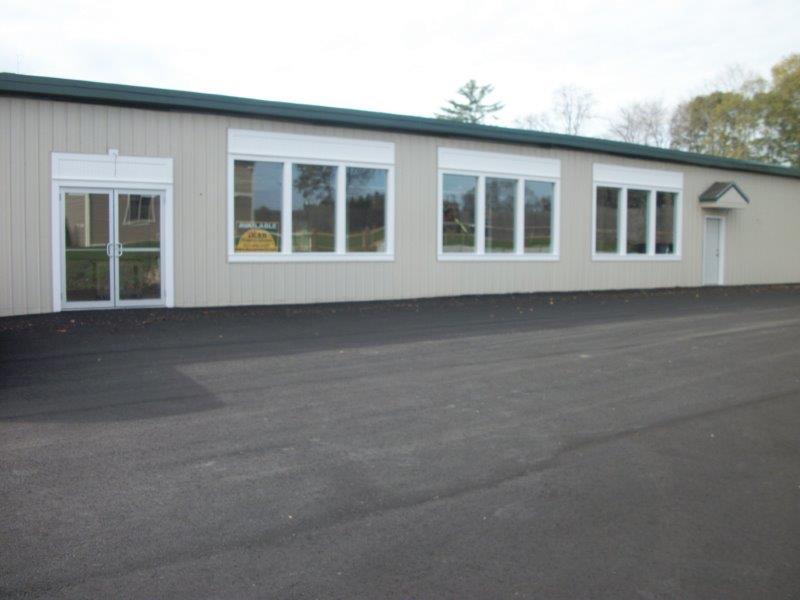 This is the most recent renovation to the Old Shoe Mill commercial complex that already features great tenants. Unit I is an open concept unit that can be used as in a multiple of ways for many different company industries. Showroom, retail, convention style, sporting & athletics, health, food & beverage, and personal services are just some of the ideas that can go into this space. It has a tremendous amount of natural light coming through the 12 display windows that face towards Route 125 and Railroad Ave, as well as 51 light fixtures with LED bulbs. The forced Hot Air overhead central heating systems is brand new, with a 5-ton A/C condensor. Approximately 2,850 square feet with over 30 outlets around the walls for power availabilty. One main double glass door entry door with another front service door to the front parking area, as well as a rear service door and garage door loading area. Neighboring tenants include DG Cycle Sports, Bikram Yoga Epping, and Epping Crossfit. Other neighbors include: Holy Grail Tavern, Walgreens, Starbucks, Federal Cigar, Cumberland Farms, and Aroma Joe's Cafe.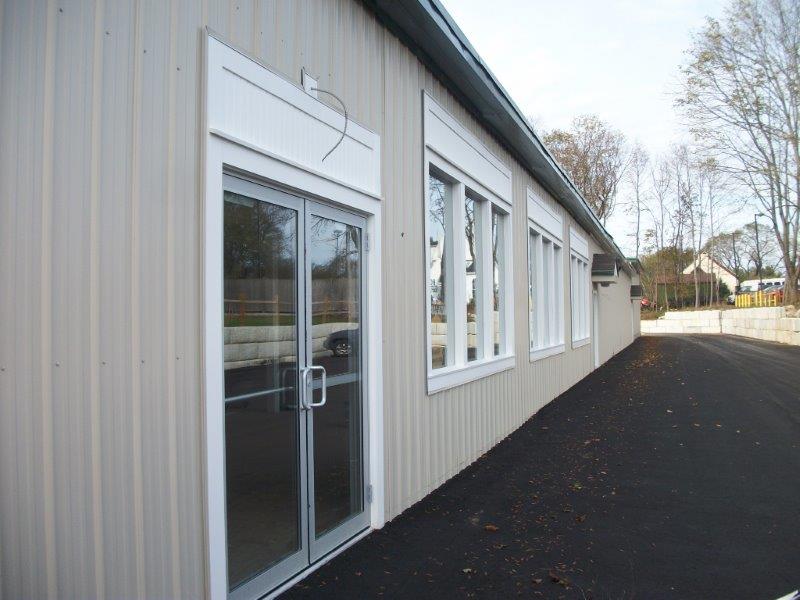 75 Railroad Ave Epping, NH